Creative Ways To Incorporate Chandeliers Into Your Outdoor Wedding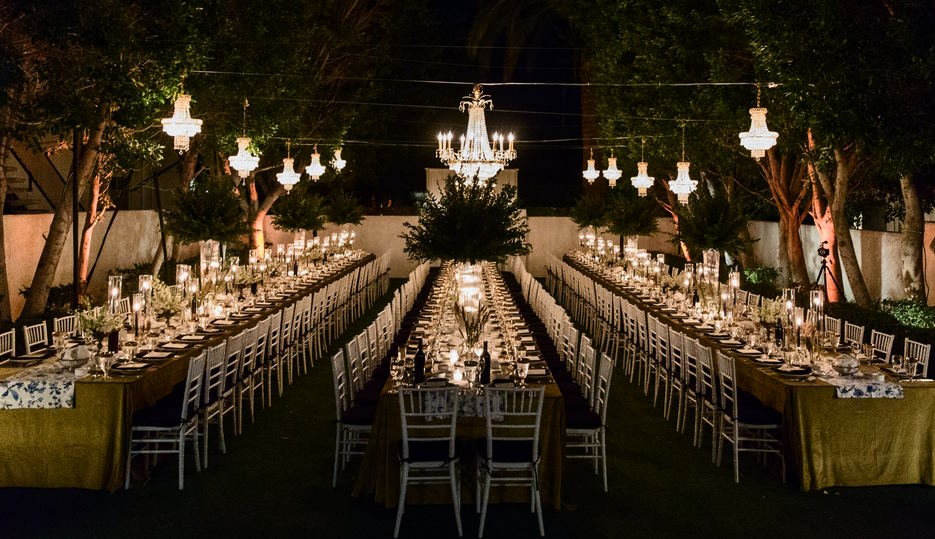 Many couples dream of a beautiful outdoor wedding ceremony, but achieving this decor goal can take time and effort, given all the choices available. So how do you bring that magical touch to your outdoor space without breaking your budget or creating a visual overload? A great way to achieve an elegant atmosphere at any outdoor wedding venue is by incorporating chandeliers into the décor. Chandeliers are an easy way to instantly add sophistication and fairy-tale charm to the setting, no matter what style of celebration you're hosting! Read on for creative ways to make this classic element shine on your special day.
How to decorate your outdoor wedding with chandeliers
Chandeliers are an elegant and classic way to add a touch of glamour to your outdoor wedding. From vintage-inspired designs to modern, minimalist styles, there's something for every aesthetic. Here are some tips on decorating with chandeliers for your outdoor wedding:
Choose the right size: Chandeliers come in many different sizes, so you'll want to find one that fits the space without overpowering it. For example, if you're having a larger reception at an expansive venue, consider using multiple smaller chandeliers to create a dramatic effect.
Consider materials and durability: Outdoor weddings can be unpredictable when it comes to weather, so you'll want your chandelier to be made from sturdy materials such as wrought iron, which won't rust or corrode. Additionally, look for chandeliers with water-resistant finishes to ensure they can stand up to the elements.
Hang your chandelier from a quality structure: If you're installing it outdoors, ensure it's securely attached to a sturdy and stable structure. Heavy-duty outdoor posts are a great option, or you could hire professionals to help hang your chandelier from your venue's ceiling beams or rafters.
Add romantic lighting: Create a warm and inviting atmosphere by adding string lights around your outdoor wedding space. You could also wrap the chandelier in tiny white twinkle lights for an extra dreamy touch!
Outdoor wedding venues with charming chandeliers
From quaint mountain lodges to beachfront pavilions, these outdoor wedding venues bring the beauty of nature into your special day. So whether you're looking for an intimate gathering or a grand celebration, our list of stunning outdoor wedding venues has everything you need to make your big day memorable.
No matter what style of ceremony you're after, we have the perfect venue to fit your needs. If you're dreaming of a traditional church wedding with all its old-world charm, rustic barns provide an ideal backdrop for exchanging vows in the great outdoors. For something a bit more contemporary, industrial lofts set against sweeping landscapes are sure to make an impact. And if you're searching for a unique and memorable venue, look no further than charming chandelier-lit venues nestled among stunning gardens or breathtaking mountaintops.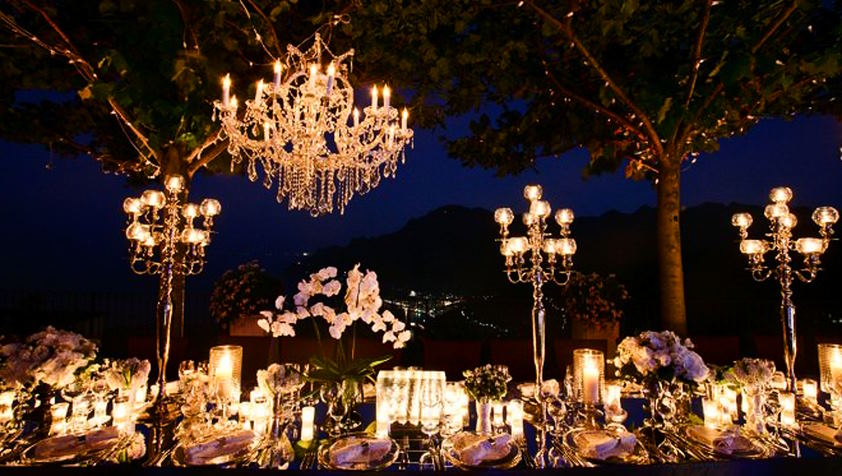 Whatever your style or desired setting, our list of outdoor wedding venues has the perfect place for you to start your happily ever after, so take a look—you may find the ideal spot to say "I do"!
From classic country clubs with manicured lawns and ponds to vineyard estates tucked away in rolling hillsides, these outdoor wedding venues provide a beautiful opportunity to exchange vows in nature's embrace. So whether you choose an intimate gathering surrounded by family and friends or a grand ceremony with hundreds of guests, you can find the perfect place for your special day. From stunning beachfront pavilions to expansive countryside gardens, these outdoor wedding venues offer something for everyone. So take a look—you may find the ideal spot to create lasting memories on your big day!
Finally, if you're searching for an unforgettable venue with a unique twist, try exploring our selection of charming chandelier-lit venues. Nestled among lush gardens and framed by breathtaking mountains or coastlines, these outdoor wedding venues provide an enchanting atmosphere that will make your special day truly one of a kind. With their romantic ambiance and natural beauty, they are sure to be remembered long after the ceremony is over!