Tips for Planning a Rustic Backyard Wedding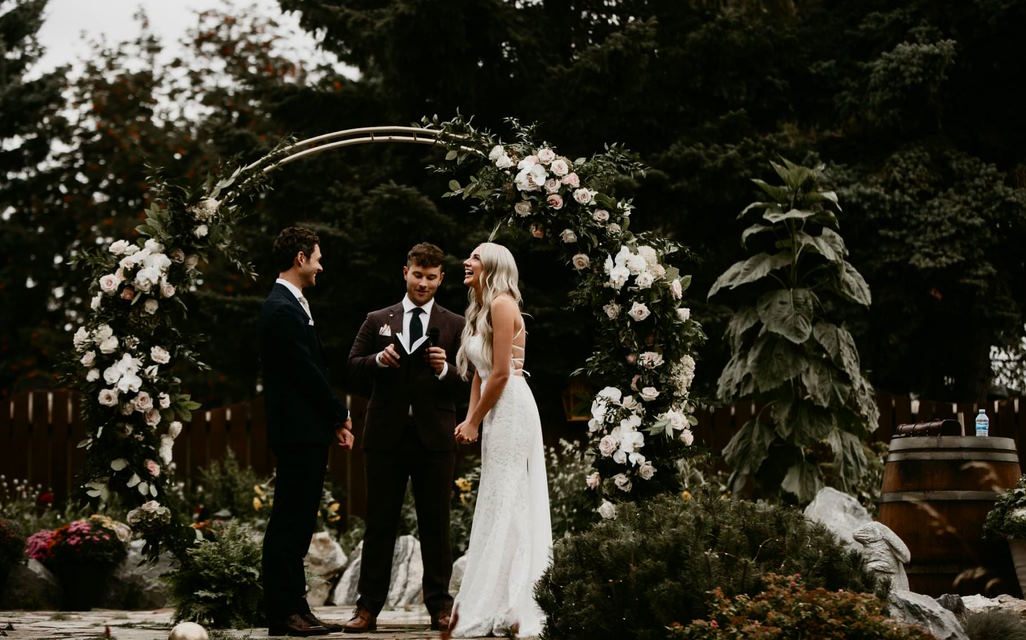 Are you dreaming of a beautiful rustic-style wedding in your very own backyard? Nothing is more romantic than having a small, intimate gathering outside surrounded by loved ones to celebrate your special day. Planning an outdoor celebration sounds like it should be simple and stress-free, however it can quickly become overwhelming with all the details required for pulling off an amazing event. We are here to help! Follow this easy guide full of tips and advice that will ensure you have the perfect rustic backyard wedding.
How to transform your backyard into a rustic wedding oasis
Utilize natural elements: Incorporate nature into your outdoor space using plenty of flowers, twigs, and trees for decoration. Choose plants that naturally bloom in the season or habitat to give it a more authentic rustic feel. Consider adding fairy lights or string lights to the trees and shrubs to create an enchanting atmosphere on the big day.
Create a DIY archway: To replicate a wedding aisle, create an archway made of birch branches and dried flowers, eucalyptus leaves, or lavender stems as decoration. For extra ambiance, add some candles around it too!
Use wooden accents: Wood is essential for creating your desired rustic look. Consider using old wooden pallets, benches, and chairs as seating or decoration. You can also hang signs over the archway made of wood with your initials or favorite quotes written on it.
Incorporate outdoor activities: Have fun outdoor activities like a lawn game or photo booth to keep your guests entertained. You can also have a small bonfire at night to brighten up the area and give off a cozy vibe.
Add other small decorations: Scatter hay bales around the area for extra seating, drape fabric from trees to make a canopy-like entrance, and hang lanterns in different spots for more light and decor. For an added touch of charm, put out mason jars filled with wildflowers around the area.
Using these tips, you can easily transform your backyard into a rustic wedding oasis that will make your special day even more magical. With just a few decorations and some creativity, you'll be able to host a unique, unforgettable event.
Ideal locations for a rustic backyard wedding
Depending on the size of your guest list, a local park with lots of trees and grassy areas can provide a serene backdrop for an outdoor ceremony or reception. A large field is also an ideal location for a rustic wedding if you plan to invite many guests. Many couples prefer to get married in a rural area away from city life; however, even suburban yards can be transformed into private country gardens with the help of décor, such as wooden furniture and wildflower centerpieces. For an extra personal touch, you could opt to use family heirlooms throughout the day.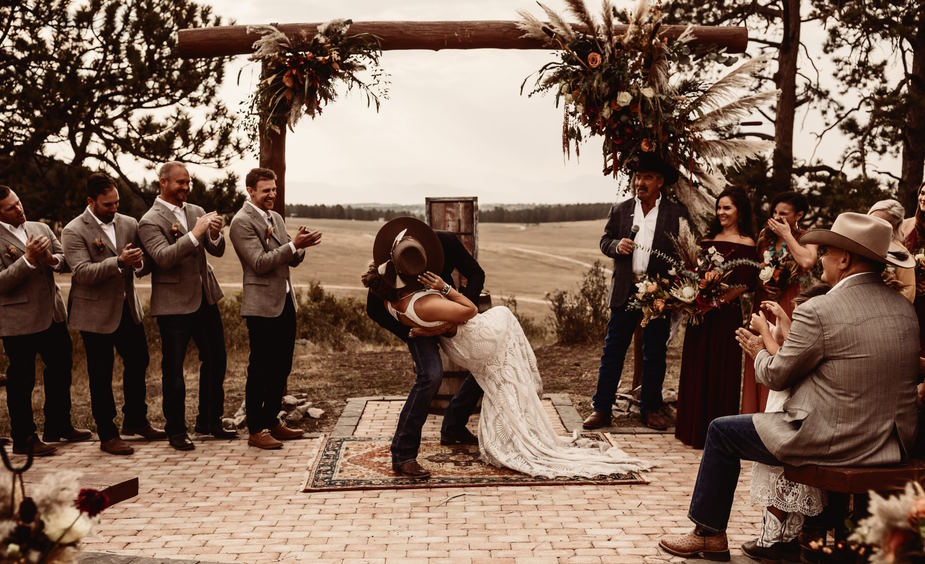 If you're short on outdoor space for your rustic backyard wedding, consider having a close friend or family member's house as the venue. With the right decorations, a backyard can easily be transformed into an inviting and romantic wedding venue. You could also opt for a rustic barn wedding if you prefer; many barns have been converted into event venues that offer everything from string lights to vintage furniture.
Finally, if you're looking for something more unique, consider getting married in the great outdoors. Popular outdoor locations include mountain views, meadows, beachfronts, and wooded areas. Whether you marry in a field of wildflowers or on top of a picturesque mountaintop, your rustic backyard wedding is sure to be unforgettable!