Wedding Stage Decoration Ideas That Will Wow Your Guests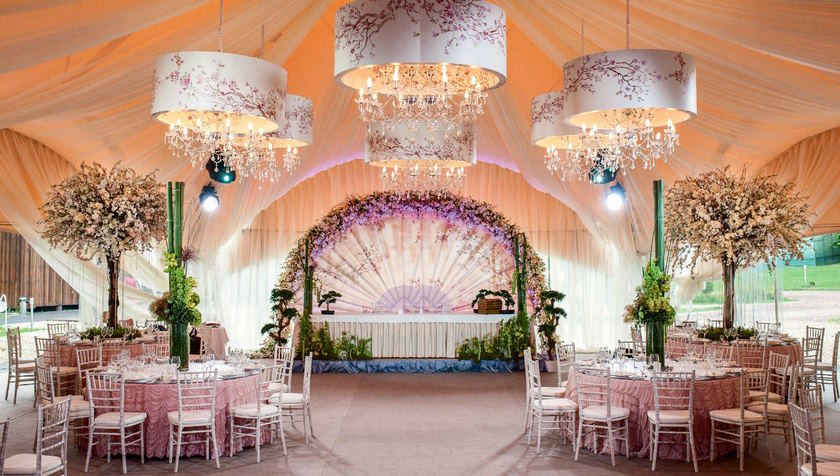 When planning your wedding, there are many decisions to make. Of course, there is a lot for any soon-to-be-married couple to consider, from the venue, outfit, and food choices. However, one component that should be considered when decorating your special day is the wedding stage. What better way to put an elegant touch on the ceremony than with decorations specifically planned out just for the stage? With so many creative ideas available, we have gathered some of our favorite unique yet sophisticated designs sure to impress your guests! Read ahead as we discuss all of these exquisite wedding stage decoration ideas that will add a hint of sparkle and charm into your big day!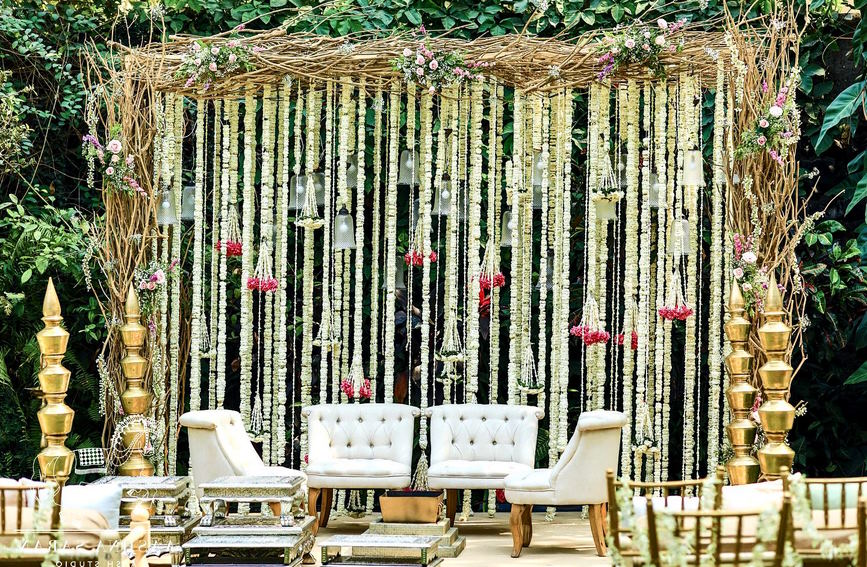 The latest wedding stage decoration trends that will make your wedding day unforgettable
Luxurious backdrops – a combination of lights, fabrics, and flowers that create an elegant backdrop for the wedding stage.
Drapes and canopies – fabric designs stretched across the ceiling or draped from a pole to create a dramatic effect on your wedding decor.
Floral walls – using fresh blooms as wall hangings frees up space around the stage area while adding color and texture to your event.
String lighting – LED light displays in vibrant colors hung overhead or along walls will add sparkle to your wedding celebration and bring your decor to life.
Chandeliers – these timeless pieces give off an aura of grandeur and sophistication while providing an alternative to traditional lighting.
Floral arches – a dramatic entrance that can be customized with flowers, ribbons, and other details to match your overall theme.
Aisle runners – from rose petals to monograms to fabrics, these decorative pieces will add a special touch to your ceremony and make for beautiful photographs for years to come.
Vintage furniture – adding vintage pieces like chairs or love seats creates a unique charm that is perfect for taking photos in front of or just lounging around during the reception.
Candles – mix and match tealights, votives, hurricanes, pillars, and floating candles in glass bowls for a romantic and dreamy finish to your decor.
Statement pieces – a bar cart, rustic wood signs, oversized letters, or custom artwork will make your wedding stand out from the rest.
With these trendy wedding decoration ideas, you can create an unforgettable setting that is uniquely yours. Remember to add personal touches like photos of the couple and meaningful quotes for an extra special touch! Have fun planning, and enjoy your special day!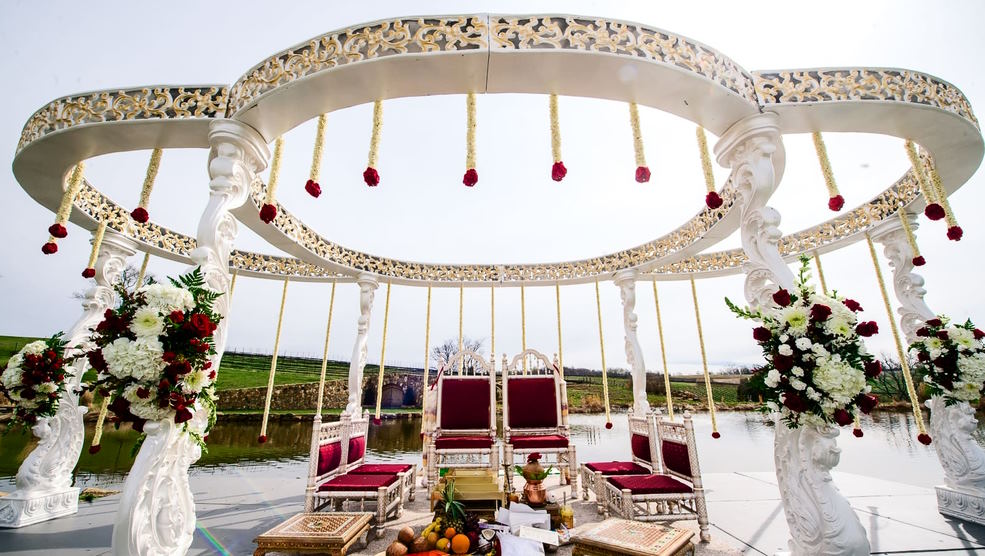 Unique stage decoration ideas for your wedding
Fabric draping can create a romantic atmosphere and a beautiful backdrop for your wedding photos. You can choose from various colors or textures to match your color scheme or use layers of sheer and opaque fabrics for an even more dramatic effect. You can also add lighting elements such as twinkle lights or paper lanterns to make the space look even more magical.
Another great stage decoration idea is to use vibrant florals. The floral decor adds a touch of elegance and beauty to any stage design, no matter what type of event you are hosting. Choose bright colors that will stand out against the backdrop in order to draw attention to the stage area and make it truly pop.
Finally, you can use props to add fun and creativity to your stage design. Props such as life-size wedding cakes, archways covered in flowers, or even a themed photo booth can make the space look truly unique. Plus, these props will surely provide an added entertainment level for your guests!
No matter what stage decoration ideas you choose for your wedding, it's important to ensure that everything ties together cohesively. A good way to make this happen is by selecting one color scheme or theme and sticking with it throughout the event – from invitations to decorations. That way, everyone will be able to recognize that they are part of something special and beautiful! Then, with some creativity and a little help from friends or professionals, you can create an unforgettable stage design for your big day.
P.S.: Make sure to use easy-to-install props such as banners, light fixtures, and other decorations to make the stage shine on your special day! Also, add some music to set the mood and get your guests in the right spirit. Finally, always consider safety when setting up any stage decoration — it's important to ensure everything is secure and won't pose any risk to those attending the event. That way, you'll be able to ensure everyone has a great time!